Dr. Coyne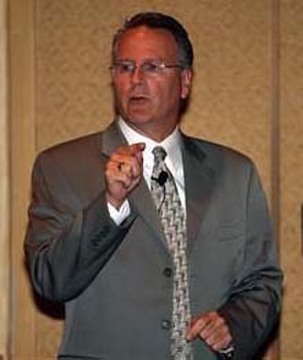 ---
Dr. Coyne is a nationally recognized adult educator providing training and technical assistance and consultation services regarding the assessment, treatment, and outcomes monitoring of persons with substance use, and co-occurring disorders. His services have been utilized in over 40 states, and three countries. Several of which he has worked with on the development and implementation of web based performance improvement and outcomes monitoring systems.
He is one of the most, if not the most experienced and effective adult educator in the country regarding the correct administration and application of the Addiction Severity Index (ASI). Dr. A. Thomas McLellan developer of the ASI considers him "The Best Trainer in the Country on the ASI". While he is most notably recognized for his work regarding the clinical, program evaluation and research uses of standardized assessment tools e.g., ASI, and the American Society of Addiction Medicines (ASAM) Criteria, he also has substantial experience in the design, delivery and evaluation of training, technical assistance and technology transfer on a variety of topic areas and projects in the Behavioral Health Care field.
Dr. Coyne was part of the original training team approved by NIDA to train on NIDA's Proven and effective Relapse Prevention Approaches, and the only member of the team who has continued to provide training on these approaches at home and abroad.
He received his doctorate from Columbia University, where he examined the "Learning Transfer Systems" of Community Based Treatment Programs. He continues to examine the systemic factors (trainee, training design, and work environment characteristics) that influence learning, learning transfer, innovation adaptation, and treatment outcomes in community based organizations (CBO's). He has long been an advocate of the use of evidenced based adult learning practices to implement evidenced based treatment practices, and turning treatment agencies into learning organizations.
He has worked with numerous governmental entities on county, state, national, and international levels. His expertise and services have been used on numerous contracts and grants held with the National Institute on Drug Abuse (NIDA), the Center for Substance Abuse Treatment (CSAT), Center on Alcohol and Substance Abuse (CASA), Robert Wood Johnson (RWJ) Foundation, Office of National Drug Control and Policy (ONDCP), Substance Abuse and Mental Health Services Administration (SAMHSA), National Drug Court Institute (NDCI), and the National Association of Drug Court Professionals (NADCP).